The Luke Winstel Show is where the nation's top recruits come to tell their story. The interview podcast covers the national football recruiting beat and is based in Atlanta, Georgia. It is the first property of Winstel Media and has followed recruiting since March 2020. The show has previously featured 5-star recruits Travis Hunter, Walter Nolen, Mykel Williams, Smael Mondon, Dani Dennis Sutton, Gabe Powers, Josh Conerly Jr., Anthony Lucas, Barion Brown, Vic Burley, and Jayden Wayne. It has also covered more than 75 4-star recruits. The show originated as an NFL and professional sports interview podcast. Over 40 NFL athletes have appeared on the show including Albert Haynesworth - 2008 Sporting News Defensive Player of the Year, Matt Schaub - 2010 Pro Bowl MVP quarterback, and Pat Ricard - Baltimore Ravens 2x Pro Bowl fullback.
Episodes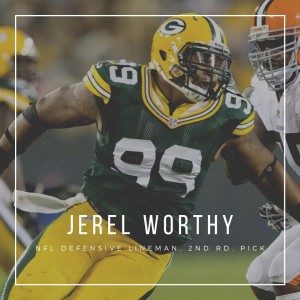 Friday Oct 04, 2019
Friday Oct 04, 2019
On the latest episode of the show, host Luke Winstel is joined by NFL defensive lineman and 2012 Green Bay Packers Second Round Pick Jerel Worthy. Worthy was an All-American at Michigan State University and played in the NFL for the Packers, New England Patriots, Kansas City Chiefs, Detriot Lions, Buffalo Bills, and Tampa Bay Buccaneers. After seven years in the NFL, Worthy played for the Orlando Apollos in the Alliance of American Football (AAF) in the spring of 2019. On the show, Worthy discusses his journey to the NFL, his time playing college football, his transition to the NFL, and his time playing in the league. Additionally, Worthy talked about his time in the AAF and potentially participating in the latest rendition of the XFL.
Please follow the podcast @LukeWinstelShow on Twitter and Instagram.
Thank you for supporting the show!